Reporting Potholes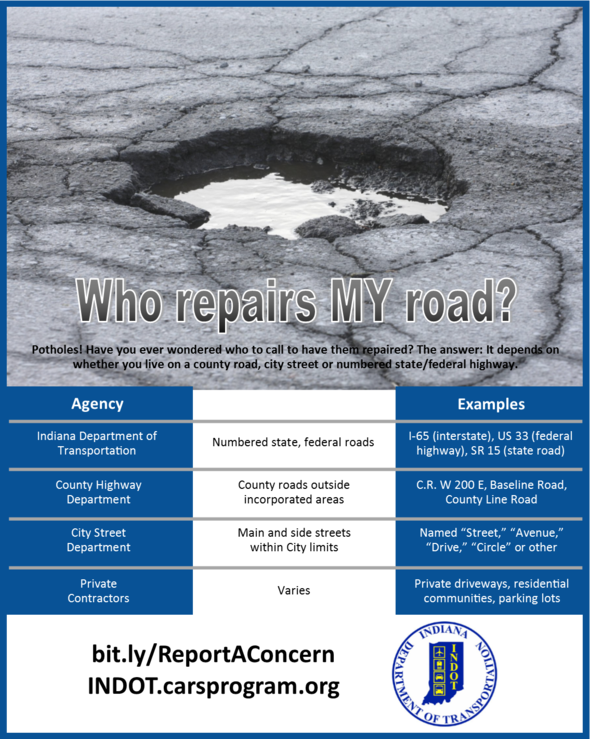 If you locate a pothole, please report it the appropriate agency. Here is a list of contact information to report a pothole in the Yorktown area:
INDOT East Central

(I-69, SR 32) -- Phone: 1-855-463-6848 or Report a Concern link

Delaware County Highway Dept

(CR 700 W, Division Rd) -- Phone: 765-747-7818


Yorktown Street Dept

(Nebo Rd, Tiger Dr) -- Phone: 765-759-4003
*Please note that the Yorktown Street Dept repairs potholes on CR 500 and 600 W. Although these are county roads, they are within the corporate limits of Yorktown.
If you have any questions about reporting a pothole, please contact the Yorktown Street Dept at 765-759-4003.