Delaware County Flood Zone Map Updated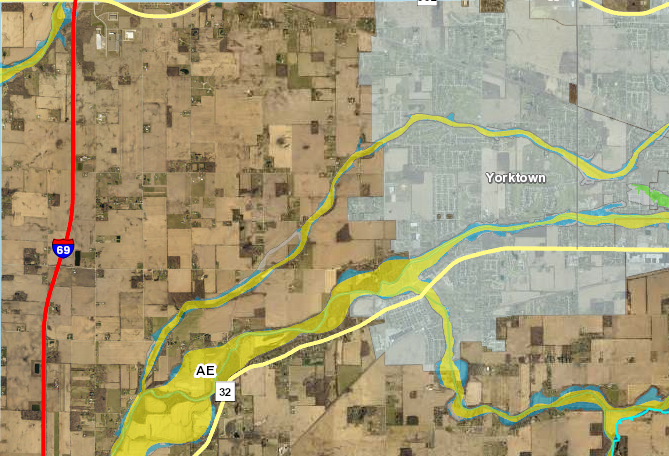 The Federal Emergency Management Agency (FEMA) recently updated the Delaware County Flood Hazard Map and we wanted to share this information with those property owners who may potentially need to purchase flood insurance. Above is a map of the entire Yorktown area, including the consolidated township. The yellow area shows the updated Flood Zone.
To see if your property is included in the updated Flood Zone, please follow these instructions:
1. Visit the Delaware County GIS-Beacon website.
2. Use either "Name Search" or "Address Search" to search for your home by owner (ex: Doe, John) or address (ex: 111 W Main St).
3. You will be presented with a report for your property. At the top of the page next to "Report," click on the "Map" tab. This will direct you to an aerial map of your property.
4. On the lefthand side of the page is a layer list containing various map layers. Scroll down on the layer list until you see a "FEMA Flood Zones" box and check that box. This will enable the Flood Zone areas to appear.

5. If your property is located within a yellow area, it is considered within the Flood Zone.