Community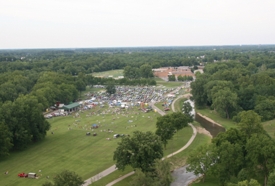 The Town of Yorktown is home to numerous community organizations to support our great quality of life. With great schools, numerous churches and non-profit organizations that work closely with our local government, we're a community where you'll find just the right support that you need.
Please select one of the links below for more information:
Yorktown Schools rated top in the Nation!
The Yorktown School system has been consistently rated as one of the top schools in Indiana and the United States. Earning numerous awards each year from US News and World Report, New York Times, The State of Indiana and being recognized as a National Blue Ribbon School by the United States Department of Education. Students are continually challenged to obtain the most from their educational and extracurricular activities.