Building Permits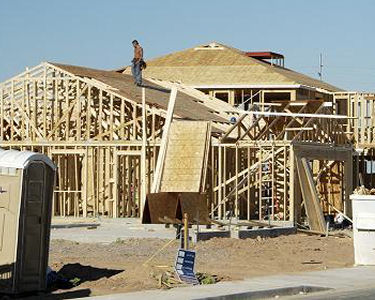 Building Permits for the Town of Yorktown must be obtained from the Building Commissioners office prior to the start of a project. This includes projects such as fences on your property, accessory structures (sheds) or other minor building projects.
If your Building Project is residential, you will need a drawing of the intended design that shows topographical (overhead) views as well as the front, side and rear views. This is to ensure that proper set-backs are maintained, utility easements are met and the design of the project meets Local Code.
The Town of Yorktown requires that if you hire a Contractor to perform the work, they must hold a Current License applicable to their trade and are registered within Delaware County. This prevents individuals from performing poor "low bid" work that may endanger the safety of your family and home or simply taking your money and never starting or completing your project.
Keep in mind that in the event of a home catastrophe from fire or substandard construction work, insurance carriers look closely to determine liability. If your Contractor is not licensed, they will not pay the claim, leaving you to absorb the financial burden of rebuilding. Properly-registered Contractors can protect you and inspections ensure the work is properly performed.
Please call the Building Commissioners Office for any questions you may have at: (765) 759-0142 (Office) or (765) 748-7985 (Cell).

Recent
News
Useful
Links
Services


Contact Us
Matt Ray
,
Zoning & Building Commissioner
Phone:

(765) 759-0142

Office Hours are 7:30 am-4:00 pm M-F, please leave a Voicemail Message if your call is not answered.